This was just one of those random trips one decides to take on the 11th hour. My friend whom I call the main chick always complains that I don't spend time with her. That's mainly due to my crazy work shifts. And on my off weekend, where most people are out and about, I'm mostly tired after my 12 day mixed shift cycle. So I sent her a text on a Friday morning, telling her that I'm off the weekend. And she replied back "Let's go for wine tasting in Stellies tomorrow".
The following morning, we were at the airport with our standby tickets waiting to get a seat in a flight to Cape Town. We didn't even have to convince my bestie to come along, a simple " we are going to Stellies tomorrow, are you coming ?" was good enough.
One thing we had all forgotten is that, flying on standby tickets during peak season is a pain, and this happened during the festive season. But the thing with the girls is the fun starts at the airport. So the wait wasn't too bad.
We flew in 3 separate flights, so basically day one looked like this… sit, sit, sit at O R Tambo international airport, 2 hour flight and sit sit sit at Cape Town international airport. So we only got to Stellies in the afternoon.
There wasn't much we could do since we spent the whole day travelling. After check-in we decided to go for dinner in town.
The town is pretty small and it will took us less than an hour to explore.  There is a variety of restaurants and bars and the food is very cheap compared to Cape Town. I had an oxtail meal for R110.00 and a glass of wine is just R20.00. Apparently a glass of wine costs three times that price in Jo'burg.
The plan for the following day was to go hiking in the morning and spent the rest of the day at the wine farm. But we woke up at 9am and my friends prepared breakfast while I took a shower benefits of being the youngest  . The main chick said it's too late to go hiking and she went straight to the wine farm while my bestie insisted on hiking.
As we went out of the gate, across the street was a strawberry farm. Then there was a change of plan, we decided to go strawberry picking and filled our bowls with big, fresh and sweet strawberries.
After an hour of strawberry  picking in the sun, I was exhausted. Then I decided to go sit by the pool and I dozed off. The main chick called and called with no luck. My bestie had decided to go to the spa. I saw nothing wrong with the whole setup, I guess I'm just used to traveling solo and doing what my body tells me to do. But the main chick was furious.
I eventually woke up after 2 hours and made my way to Lanzerac wine estate .
I did no research about Lanzerac wine estate but upon arrival I could tell that I'm in for a really good treat. I was welcomed at the door by a gentleman in a black trousers, white shirt and black bowtie and he ushered me to a table where the main chick was. Then I ordered a sammie filled with cold meat and cheese.
Pictures don't lie, it was so delicious.
Then the tutorial started.
We were told about the history of wine, how they plant their grapes and how they make some of their wines. This was just mind blowing how a simple fruit can be fermented in different ways to produced different tastes .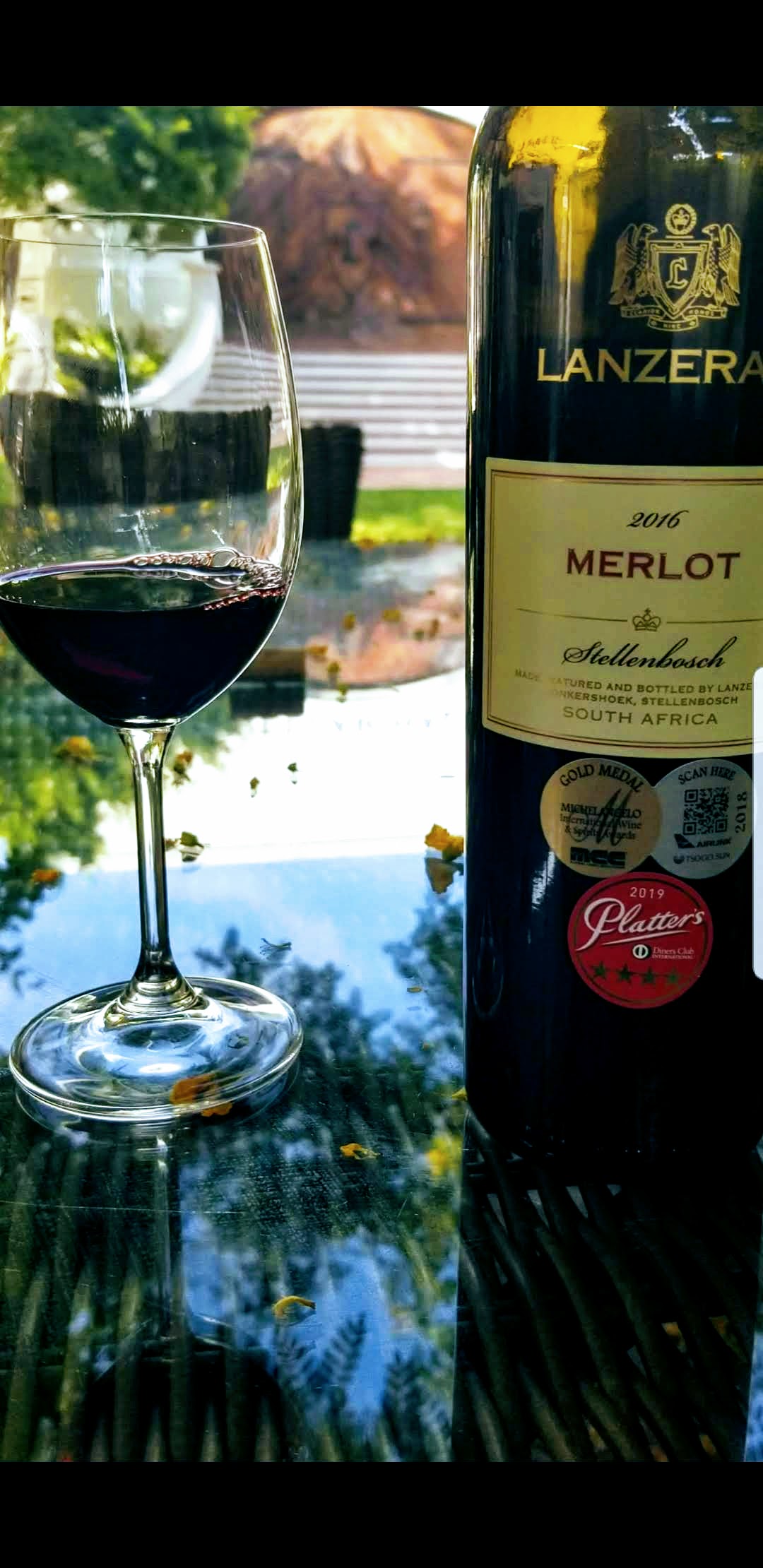 You also have the option to use the pool area and all the other restaurants when visiting Lanzerac. But we couldn't since we got there late.
Oh! by the way, they have a 5 star hotel as well.
 Later that evening we enjoyed dinner at one of the restaurants. The meal was worth every penny, though the portion was really small, lol.
I dined  like a pro…
*Swirl
*Smell
*Taste your wine
So my overall experience was really pleasant and I'm looking forward to spending a few nights at Lanzerac hotel.
Special thanks to the main chick for suggesting the trip.