I bet for most people when you mention Greece, the first thing that comes to mind is that tall lady posing in a long yellow silky dress. Or maybe that perfect couple, the guy in a black tuxedo, white shirt and black bowtie and the lady in a long red silky dress that's being blown by the wind standing on top of the crisp white dome shaped church on the cliff overlooking the Aegean sea.
So now what about solo travelers who don't have those well dressed men to pose with them? Is it really worth going?
Look, I had made up my mind that I'm willing to be the odd one out. I'm willing to be the only single person on the tour group. I'm ready to get those funny stares. As long as I'll get to see the towering cliffs, inky waters and white-washed villages. Little did I know that my problems will be far worse than that.
Despite many calling the island "Santorini" that technically isn't true. Santorini is the name of the region while "Thira" is the actual name of the island itself. This area used to be a volcano. It exploded and created an area with multiple islands. The "caldera" is a volcanic feature that forms by the collapse of a volcano. Therefore, the region of Santorini is a circular shape and refers to the other small islands that make up the circle. But Santorini in the most popular of all the Greek islands.
I had booked 2 nights in a hostel in Athens. The plan was to arrive in Athens by bus from Thessaloniki and maybe do some sightseeing on the first day. On the second day, do a return trip to Santorini since I got a very cheap return flight ticket on Ryanair, for only R600. And on the third day, checkout very early in the morning so that I can do more sightseeing and then go to the airport for my 18:30 flight to Egypt via Rome.
Sounds like a very simple plan.
It's too cold for me to wear a mini white dress for those perfect Instagram shots, so I just go for white pants and a blue blouse and pack 2 jackets on my backpack. When I arrive at the checkin counters, I get the biggest shock of my life. I'm told that online checkin is free and closes 2 hours before flight so now I have to pay R1500 to get my boarding pass. I was so upset, that's double the amount I paid for a return ticket. But then I remembered reading an article of how budget airlines make their flight tickets cheap and then find ways to milk you dry. Some of them will charge you 2 Euros to use the bathroom.
It's 7am and just touched down at Santorini airport which is very small and has no restaurants but then again, it's understandable seeing that it's an island. My biggest challenge was that the tour guide is only coming at 10am and I have no where to sit. So I must just stand in the cold and read a book for the next 3 hours. Cold started licking up my face and crept under my clothes, spreading across my skin. Fortunately I had carried an extra jacket which came in very handy.
The tour started at the Akrotiri Archaeological Site which is the most important excavation in Greece. It is a prehistoric town which was built in the late Neolithic and was buried by volcanic ashes during a great volcanic eruption. From there we drove along the sea side to the Black sand beach where we had lunch. After a mouth-watering and flavoursome meal we drove passed Pyrgos to admire the panoramic views of the medieval village and learnt its history as we were driving around it. Then we stopped at the Monastery of Profitis Ilias for photos at the highest point of the island. Wine lovers will love the next one, Koutsogiannopolos which is a local winery and has a museum where they display the wine making process and you also get to taste a few bottles of their finest wines. They saved the best for last, that being Oia. By the way, the O is silent so you pronounce it as "ia". That's the most beautiful part of the island, the home of the Instagram shots. I spent the rest of my afternoon there waiting for the sun to set. Whenever I admire the sunset, my soul expands in worship of the creator.
After a fun filled day, I just can't wait to lay my head on the bed. I'm 3 hours early again, so I decide to grab a cup of coffee which accidentally landed on my white pants leaving a dark brown stain on it. So now I'm a bit uncomfortable because I can't remove the stain even after using soap and water from the bathroom basin. That's was just the start of the second half of problems
2 hours before boarding, flights are now being canceled. I try not to pay much attention on that to avoid being stressed out. The airport is getting over crowded now with all those honeymoon couples with anxiety on their faces. Finally, an announcement is made and all flights are cancelled due to strong easterly winds which prohibits any takeoff or landing. I know that it is the airline's responsibility to book accommodation in such cases. My biggest challenge is my flight to Egypt via Rome. I cannot afford to miss that flight. But then, I choose to live this moment and enjoy my fancy hotel in Santorini. The downfall to this is my stained white pants and I have no makeup bag.
Waking up in Santorini to a breakfast with a view is really "life goals". It's a pity I have no partner to share this experience with. I'm so happy, regardless the number of challenges I encounter. The next challenge is, I'm supposed to checkout at my hostel in Athens, and sadly I left stuff all over the place. Clothes on the bed, shoes under the bed, accessories everywhere. I try calling the receptionist but the number doesn't go through. Thank God she responded to my email immediately and told me that she will put all of my stuff in locker numbers 16. Now that's out of my way, I need to board the flight as soon as possible.
Winds are still too strong and the first flight of the day will only takeoff at 14 :00 but now there's 300 of us, waiting in a very long line outside in the cold. I've never prayed so hard in my life, my chances of missing my flight to Egypt are increasing. And don't forget that I have to take a taxi for 45 min to the hostel to get my luggage.
17:00 I touch down at Athens international airport. My flight to Egypt via Rome is boarding in exactly an hour. I look like a junkie with my stained pants and cracked skin because I had to endure strong winds for several hours with no body lotion. So I decide to take chance and tell the taxi driver that I need to be back at the airport by 18:00. He says that's impossible especially since it's rush hour but he will try his best. It's a pity I didn't get his name but that guy really came through for me. He drives as if we were being chased by police. When we get to the hostel, the receptionist is assisting 2 girls and I really can't wait. I apologize without even greeting them and then locker 16 is my next sentence. The receptionist can notice the sense of urgency and without saying a word, he just points to the locker which is behind him with a smile on his face. I open the locker and embarrassingly, everything starts falling out, socks rolling towards the door. Without being ashamed I pick the first batch and run off to the taxi. The 2 girls still shocked, see me running back to collect the last batch, picking up the socks as I go along. When I get to the door, I turn with a big smile on my face " Thanks! I appreciate it".
On our way to the airport, I'm trying to fit my clothes into the backpack but they just can't seem to fit anymore. At 18:00 I'm that odd one out in the line at the checkin counters. Now I've moved from being just a junkie into having the homeless kind of a look. The temperature is 30degrees and I'm wearing 2 jackets, holding 3 pairs of socks on the one hand and shoes on the other hand and can't even wipe off the sweat in my face. It's my turn and I can't even explain my story. The lady politely tells me to come down, my flight is delayed. I felt all the weight coming off my shoulders. So I decide to pack my clothes neatly into my backpack which is being checked in and take my toiletries together with a new set of clothes. I bet she did didn't recognize me when she saw me at the gate.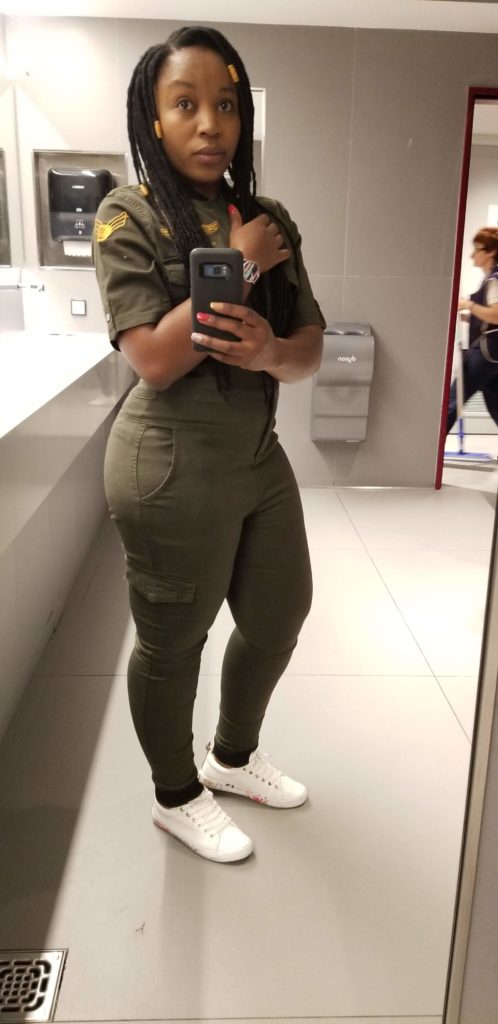 Despite all of these challenges, I really had a time of my life. Picture aren't doing justice to what Santorini really looks like. And to my surprise, there were more solo travelers on the group tour than couples. So I'm glad that I didn't let the fear of being the only single person cripple me.